Meet the Expert Testimonials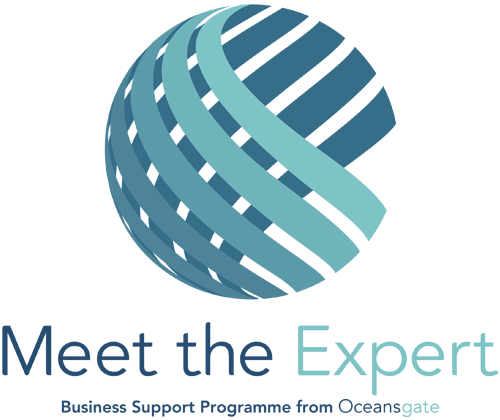 Hear from some of the businesses who have benefitted from the Meet the Expert Business Support Programme.
Millfields Trust
"The Millfields Trust offers high quality rental of office and workshop space in central Plymouth, we are social enterprise Landlords offering over 21 years of experience and knowledge to start ups, SME's and the third sector.  Our flexible leases and on site support is a great attraction to our premises as well as the informal support and networking amongst our 70 plus tenants.
We sought help from Emily and her team after attending a digital marketing workshop led by Al Joynes, Dogs Creative, part of the "Meet the Expert" programme .  The workshop enabled us to seek further opportunities in the digital marketing world to support our resident tenants to promote their services and products and enhance inter-trading and PR amongst them all, which also supports out   The idea social value policy to promote shop local and will enable tenants to offer discounts to each other.
The application process was so simple and seamless, Emily and her team communicated the whole way and provided friendly assistance when needed.  This grant has not only assisted with our customer service to tenants but has also increased our profile and awareness in the digital world, tapping into the knowledge from experts, thank you!"
Mandy Toze, Business Development Manager, Millfields Trust
Pebbles
"Pebbles is South Devon's leading property management services company for private second homes, holiday homes and estates. We are a family run company and over the last 16 years we have grown to include a dedicated combined team of nearly 100 full time and part time staff as well as a trusted network of local partner specialists.
Operating from our offices in Salcombe, we offer a range of services including property management, housekeeping, gardening, laundry and maintenance services. We also have two subsidiary companies – Refurb by Pebbles, which offers a complete project management service for property refurbishments of all sizes, as well as HolidayHost – a support service that helps property owners to manage self-let holiday homes effectively.
Pebbles is always looking for ways it can continue to develop its service in order to meet the ever-changing needs of the market. This year, we have welcomed the support of the 'Meet the Expert' programme, which enabled us to secure a £1,000 grant to assist with our strategic growth targets both in terms of providing that investment money and also by giving us free access to informative and interactive consultant-led advice workshops. Having found enormous value in the experience, knowledge and perspective provided to us, I would highly recommend that other local businesses in Devon sign up for the programme if they are looking to develop and grow their organisations. No matter how long you have been in your industry, there are always new things to learn and benefit to be gained from different perspectives."
James Spencer, Managing Director, Pebbles of Salcombe
Health Mind Body
"The process mapping workshop delivered by Craig Willis of Skore was informative and just at the right pace.  It was definitely food for thought, specifically where I could make cost and time savings through using and creating new processes, as a result I have implemented two processes, one in time recording for an employee and the other are customer service templates. He is a skilled presenter and seems like a nice chap."
Mina Marmolejo, Founder & Creative Director, Health Mind Body Ltd